Same Day Installation. Huge Vinyl Selection

Carpet Corral Has The Best Selection In Vinyl Flooring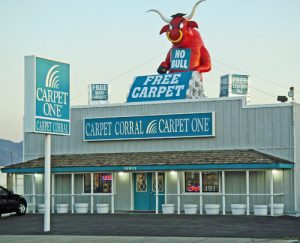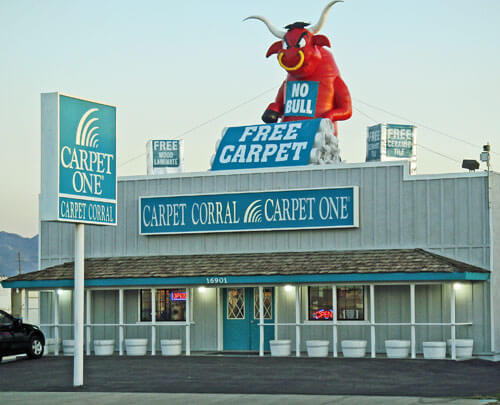 Looking for the best in affordable flooring?  From a practical standpoint, vinyl floors are hard to beat, and with today's premium luxury vinyl flooring there's little or no compromise in appearance.  You can even go for a wood or natural stone look.  It's quickly and easily installed, water proof and stain resistant, and requires virtually no maintenance.  That makes it the perfect floor for homes and businesses.  We're a full-line retail flooring company with a team of expert installers.  Family owned and operated, we've been in business for half a century — since 1965.
About Luxury Vinyl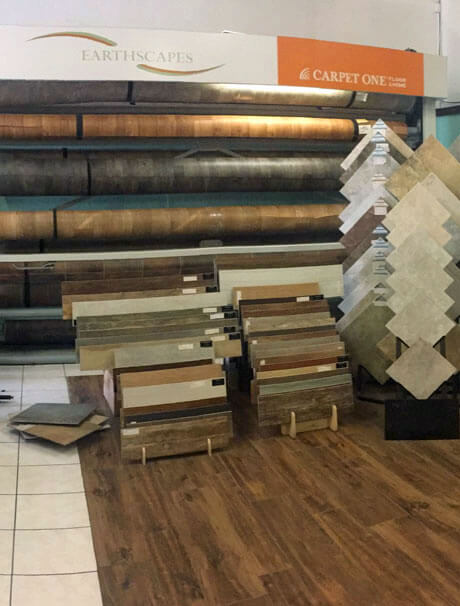 Vinyl (a modern plastic) isn't the same as linoleum (an early "plastic" made from linseed oil) and today's luxury vinyl isn't the same as the cheap roll "linoleum" of decades ago.  It's easy to clean, durable and strong, yet it's also a resilient floor that's soft underfoot.  Vinyl floors resist heat and direct sunlight.  And premium products have a wear layer for even better spill, stain, scratch, and scuff resistance.  Vinyl is waterproof, making it the perfect floor for high-traffic areas and areas that need frequent cleaning such as kitchens, bathrooms, mud rooms, laundry rooms, and playrooms.
Our Apple Valley, Barstow, and Hesperia showrooms display a huge variety of colors and patterns, with the option more depth and texture than prior generations.  With the latest print technologies and a range of gloss levels you can also go for an impression of natural materials such as hardwood, tile, or stone.  Premium luxury vinyl floors have a quality look and feel, and many come with guarantees against tearing and gouging.
You have two basic types to choose from: quality vinyl sheet flooring and luxury vinyl tile.
Wild Bill Beats Any Deal In Town! Call Us Today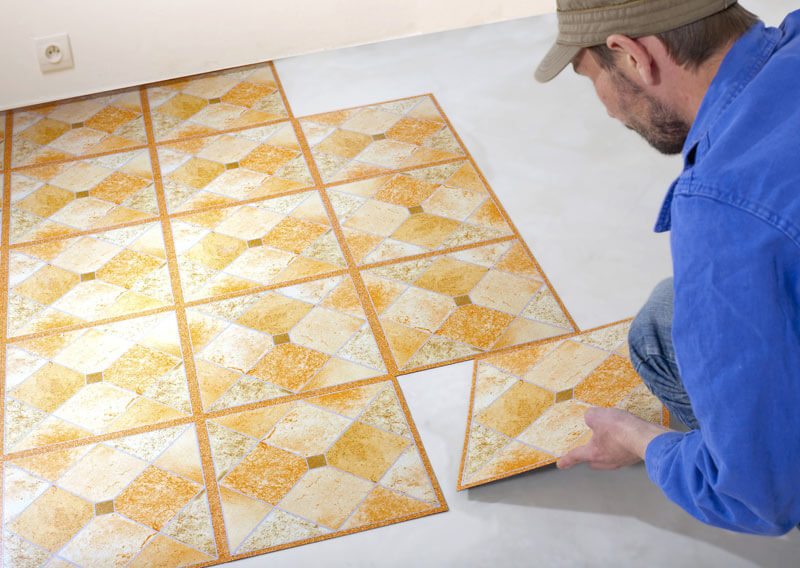 Vinyl Sheet Flooring
Vinyl sheet flooring comes in a single-piece roll.  Although that requires no small amount of skill in maneuvering, installation is still very fast.  Your sheet vinyl flooring can be seamless, and completely waterproof.  Luxury vinyl trends are towards decor that brings the outdoors indoors with the look of wood, limestone, sandstone, and slate.  Whether you're following the natural trend, traditional patterns, or modern simplicity with our huge inventory it's likely that we have what you're looking for already in stock.
Luxury Vinyl Tile and Vinyl Planks
Vinyl planks and luxury vinyl tiles make transport and installation easier, if a bit more time-consuming.  You'll still have a wide range of choices, and a richness of color and texture at far lower expense than most other flooring products.
Visit Carpet Corral Today For A Design Consultation

Vinyl Floor Installation
With our large inventory of vinyl tiles and sheet vinyl flooring, we can usually accommodate next-day installation in the Hesperia, Apple Valley, Victorville, and Barstow area.  Vinyl flooring can be installed over just about any existing flat, smooth, and dry surface.  Different products use loose lay, releasable adhesive, or permanent adhesive methods.  Our experts can complete most projects in less than a single day, usually in just a couple of hours.
Vinyl tile is best for do-it-yourself projects, although adhesives can make work a bit tricky.  So we also stock peel-and-stick vinyl tiles.
Viny Flooring Care
Easy to clean, there's not really any precautions or special maintenance and care required for luxury vinyl flooring.  Just regular sweeping and weekly damp mopping with an appropriate clean-and-shine product.  Occasionally you'll need to strip and reapply polish to clear up any yellowing or uneven reflections.  That's about the same effort as mopping twice.